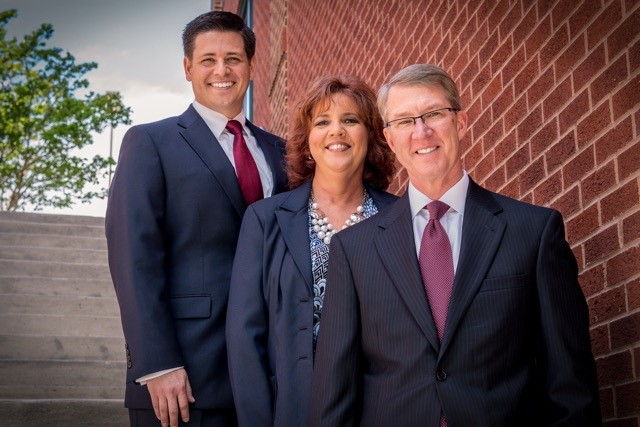 Our Commitment To You
Our staff consists of experienced professionals with a "hands on" approach to financial guidance. Not only will you find our team members knowledgeable, but you will also discover that our staff truly cares about making your dreams a reality. As your Financial Professionals, we will do everything in our power to keep you focused on where you want to go, advise you on how to get there, and continually remind you of the importance of maintaining a disciplined approach to realizing your dreams.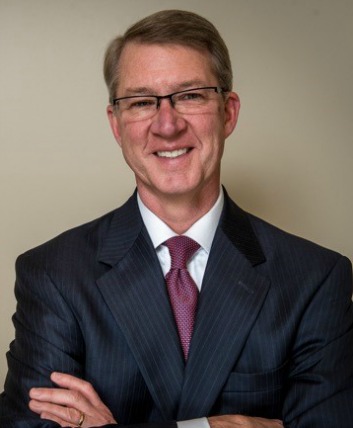 GERALD CRAIG, CFP®, CLU®, CHFC®


Managing Partner
With his 33 years' career in the financial services industry, Gerald utilizes his experience as a personal trust officer, employee benefits regional manager, business owner and entrepreneur in understanding and addressing the needs of his clients. Gerald holds a Bachelor's degree with a Certificate in Trust Management from Campbell University. He also holds the professional designations of CERTIFIED FINANCIAL PLANNER™, Chartered Financial Consultant® and Chartered Life Underwriter®. He has been recognized as a Five Star Wealth Manager* in the Charlotte area for the years 2012-2015.
Award based on 10 objective criteria associated with providing quality services to clients such as credentials, experience, and assets under management among other factors. Wealth managers do not pay a fee to be considered or placed on the final list of Five Star Wealth Managers.
Gerald is active in his community and has served in numerous leadership positions and capacities in the Top-of-the-Week Rotary Club, First Baptist Church of Huntersville and his former homeowners' association. He is currently a member of the Lake-Norman Huntersville Rotary Club, The Cabarrus Regional Chamber of Commerce and the Charlotte Chapter of the Financial Planning Association.
In his free time, Gerald enjoys traveling with his wife Sherry, hiking, cycling, running, reading, snorkeling, golf, fine dining, wine tasting and spending time at the beach.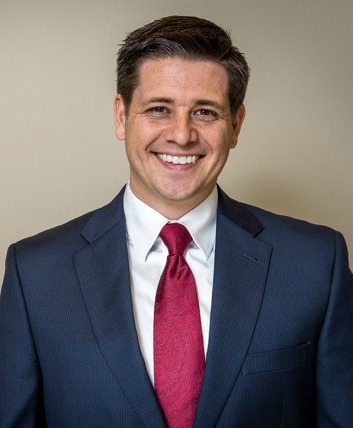 ALAN T. MORGAN


Wealth Advisor Associate
With nearly a decade of experience in the financial services industry, Alan has a passion working with individuals to understand their financial and life goals and help achieve them. His primary focus is to point his clients in the right direction on decisions with a meaningful impact to their finances, thereby removing stress and clutter from their daily lives.
Alan works to help his clients design, build and navigate a financial plan crafted especially for them. The Life Voyage Navigator™ process plots a detailed course for a person or family faced with a lifetime of complex financial choices and challenges. Alan makes sure he understands goals before creating the unique plan to reach them and then make the trip with clients as their trusted guide from beginning to end.
Before joining Carolina Planning Consultants LLP in March 2011, Alan worked with LPL Financial and their advisors ensuring they received the support necessary to focus more attention on their clients. Alan learned how advisors reduce complex investment information and industry jargon to meaningful action items for their clients. He played key roles in initiatives to enhance the services LPL Financial provides to its affiliated advisors. This experience gives Alan a true understanding of what it means to be full service and to make clients your priority and primary focus.
Alan holds a Bachelors of Science degree in Economics from the University of North Carolina at Charlotte. As a student, he founded the ice hockey program and later became head coach, completing USA Hockey's Coaching Education Program Level 4 designation. He currently serves team's General Manager and is on the advisory board for Hockey Ministries International.
Born in Georgia, frequent relocations allowed Alan and his family to visit large parts of the country including many national parks. He enjoys running in local road races and backpacking along the Appalachian Trail when not working on his condo.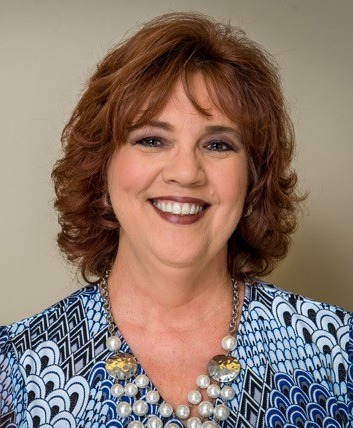 TALISA SHIPMAN
Office Administrator
Prior to joining Carolina Planning Consultants, LLP in April of 2010, Talisa accumulated 15+ years of Executive Administrative Assistant experience. She is responsible for client relations, communications, and administration. She is ready to provide assistance with questions concerning account balances, statements, distributions, account transfers, or any other service-related issues, and she is also responsible for maintaining the office calendar.
Talisa, and her husband, Mike, live in China Grove, NC. She is a native of Cabarrus County and enjoys spending time with family and friends. She loves going to the beach and traveling as often as possible.
Our investment advisors would be happy to answer any questions you have about your financial situation. Get answers to your most pressing questions.

Financial planning and advisory services offered through IFG Advisory, a registered investment advisor. Securities offered through LPL Financial, member FINRA / SIPC
Carolina Planning Consultants, Integrated Financial Group and IFG Advisory are separate entities from LPL Financial. The LPL registered representatives of Carolina Planning Consultants may only discuss securities or transact business with persons who are residents of CT, FL, GA, IN, ME, NC, NJ, NY, OH, OR, SC, VA, VT. No information provided on this site is intended to constitute an offer to sell or a solicitation of an offer to buy shares of any security, nor shall any security be offered or sold to any person, in any jurisdiction in which such offer, solicitation, purchase or sale would be unlawful under securities laws of such jurisdiction.
Copyright 2020. All Rights Reserved.